Aussie Firebug is an anonymous blog detailing the journey to financial independence through investing in real estate, low-cost index funds and Super. By investing at a young age and consistently it is possible to reach a point where your investments pay you enough money to live off. Once you get to this point you are financially independent (FI) and can retire early (RE) or do better things without the constraint of your job.
If you love your job and wouldn't trade it for the word than this blog is not for you. If the below sounds familiar then read on:
6:00 AM: Drag yourself out of your nice warm bed into the cold
7:00 AM: Get to the train station and proceed to force your way into the tuna can (the train). Fire up the iPod and hope to god no one talks to you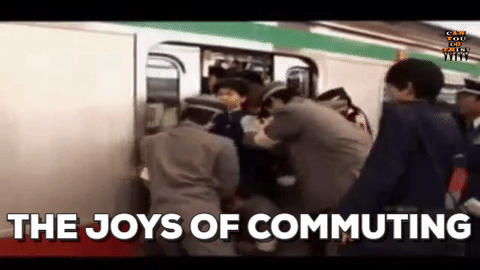 8:00 AM: Start work
5:00 PM: Finish work and squeeze back onto the big metal sneezing/coughing/nose blowing inhabited worm
6:00 PM: Sort out dinner
8:30 PM – 10:30 PM: Watch the latest Game Of Thrones episode and hang out with your significant other
10:30 PM: Bed
Repeat this for 5 days until your arrive to the GLORIOUS weekend where you have to catch up on all the stuff you need to do (washing, cleaning, paying bills etc.).
If you're lucky you may get to enjoy one or two activities of pleasure during these two days. And then Sunday night will hit and you start to feel depressed knowing what awaits for the next 5 days.
Repeat this for a whole year and you are entitled to enjoy four whole weeks to yourself before you have to return for another year of modern day slavery… 😐
But not all is lost. You only have to repeat this process for another ~ 45 years until you finally get to hang up the boots and quit work to pursue other ventures without worrying about money to live on because you should have amassed enough assets to live off by now…
I think the above lifestyle is borderline insane and am trying to condense the 45 years of reckless spending into 5-10 years of aggressive saving/investing in order to reach the retirement part years ahead of the current trend. I will be blogging about my frugal lifestyle and investing techniques along the way to reaching financial independence.